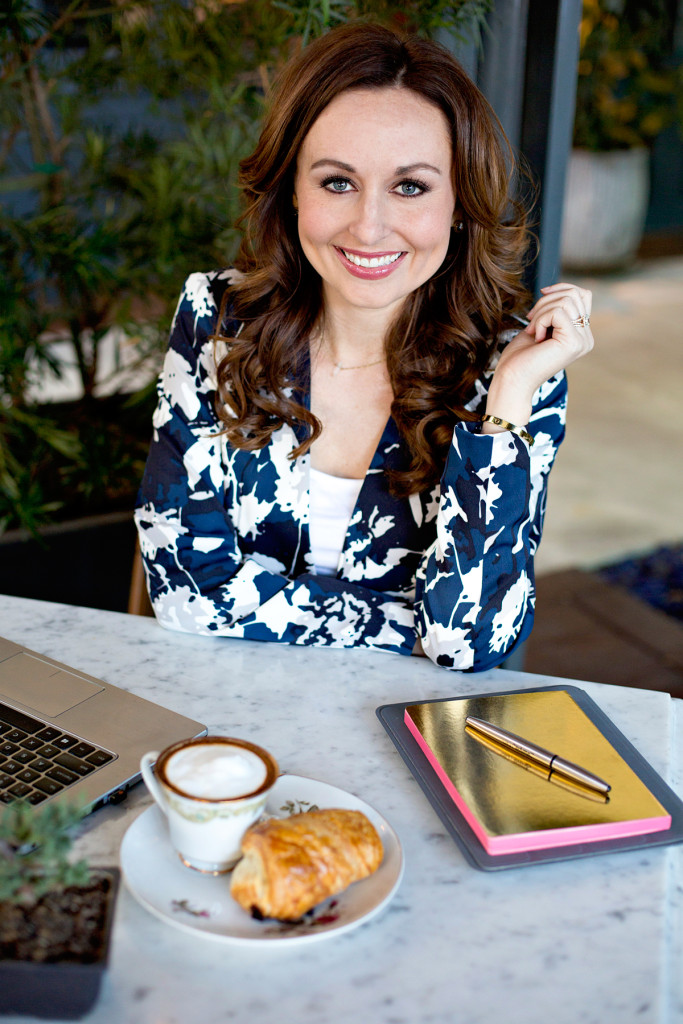 I knew it was time to make a change. But before we get there, let me tell you more about myself.
I've always found work rewarding – even from an early age. My first job was babysitting, followed very quickly by coordinating the front desk at a high end salon/day spa (when I was 15 – ha!) and working as many hours a week as my worker's permit would allow. From an early age I felt: work defines you – pour yourself into it – give it your all, it matters. I felt those things in every job I've ever held. I worked throughout college (many time multiple jobs at a time around a crazy class schedule and being that involved girl on campus) and it helped me land my first full time job cross country after graduation. Life was starting to happen! I set out to explore who I was as a young adult and at the same time not realizing so much wrapped up in my "professional self". My first job out of college threw me for a complete loop. I was shocked to find that I didn't love the work that I chose. Was it the job itself, the industry, the lifestyle? What if this wasn't the epitome of everything I had dreamed it would be? It was the first time in my life I remember wondering if I made the right choice! Such a helpless place to find yourself at the age of 23 in a brand new city 1200 miles from your family. I knew it was time for a change – but I felt aimless and a little embarrassed. What if I had made the wrong decision?
A few months into that role I found myself at a job fair (I was working at the job fair) and started chatting with a woman who was recruiting for a Fashion Retail company and she LIT UP when talking about the brand, the culture, and the company.  In that moment I realized that I COULD have that. So, I pursued it. I built the connections that led to an interview and eventually landed me my DREAM JOB at this company. I was ecstatic. I gained new confidence I didn't even realize I was missing. This turning point started to lay the groundwork for what I would later realize to be my calling…coaching.
I grew successfully with that company and loved every minute of it. I began in a Training capacity and transitioned into what became a Senior Human Resources role so I could work more closely with employees – and coach leaders. My passion for problem solving WITH people and helping them find roles that were the right fit for them within the company began to emerge. I loved this work. I found myself vocalizing the employee's best interest and wondering if this was work I could do on an impactful, more personal scale. I was no longer thrilled by the idea of having to tell someone their job was going away (who WOULD love that?) or that the role that they would be a best fit for isn't an available position within the company. I knew I was ready for more…a change.
My entrepreneurial dreams began to emerge at the same time. This was IMPORTANT work, work worth PURSUING – and as an entrepreneur (I own another business that is what allowed me to transition into Coaching full time with a leap of faith!), I know the power in doing and living what EXCITES you every day. Work was made to be more than how you see yourself– it can and should ADD to the quality of your life.
I now LOVE waking up in the morning to do this important work. I help people find clarity in their career (transition, path, or complete 180), confidence to pursue their dreams & support them in making them a reality & I work with Entrepreneurs who are ready to step into their bigger vision for their work, business and lifestyle. They are ready to be leaders in their business and are looking for the mentorship to make what they do distinctive!